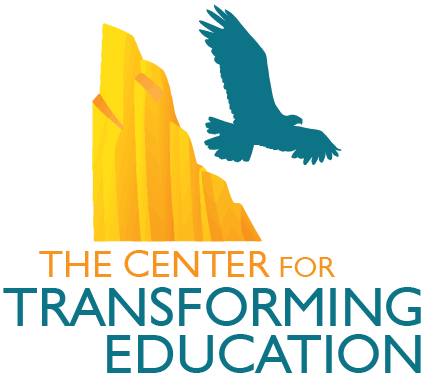 At the heart of
Transforming Education
is a commitment to create schools that are healthy, dynamic places where every member learns, leads, and makes a difference.
At the heart of transformational leadership is a commitment to create schools that are healthy, dynamic places where every member finds ways to learn and lead and make a difference. Transformational leadership begins with the fundamental question "What shall we create together?" It builds on the power of collective will, collaborative culture, and continuous improvement to make the classroom, the community, and the world a better place.
James MacGregor Burns first used the term transformational leadership in 1978 to describe a process in which "leaders and followers help each other to advance to a higher level of morale and motivation." Leithwood's work in the 1980s and 1990s extended the concept to schools as he began to explore the model as the opportunity to move beyond "instructional leadership" which was and remains the prevalent model of the time.
Transformational leadership, however, has not gained great traction among school people. As the demands on school leaders have grown, there remains today any number of theories of leadership leaving those in charge of schools with a total lack of clarity about how they can best serve their organizations. And given government and community demands today, school leaders are much more likely to adopt a "transactional model" that keeps the organization running and churning out the data required in today's world of accountability than to explore the concept of transformation. And so, while incredible effort has gone into the work of schools, rethinking the work has often taken a back seat to just getting it done.
But Burns book, Transforming Leadership: A New Pursuit of Happiness (2004) offers us insight into another way of thinking about school leadership. He suggests ways that transactional leaders can learn to become transformational. Burns examines people whom he considers to have breakthroughs in leadership, including Gandhi, Gorbachev, and Eleanor Roosevelt. Burns notes that what was lacking in his original work was a focus on psychology. He believes that to understand leadership and change, we must examine human needs and social change. Burns contends that leadership is a moral undertaking and a response to human wants as they are expressed in human values. While examining world-renowned great leaders, Burns focuses on ways that leaders emerge from being ordinary "deal makers" to becoming dynamic agents of major social change.