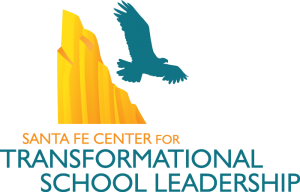 At the heart of
Transformational Leadership
is a commitment to create schools that are healthy, dynamic places where every member learns and leads and makes a difference.
TRANSFORMATIONAL LEADERSHIP INITIATIVE

We are committed to helping you on your journey in any way we can.
Transformational Leadership Initiative is an ambitious, multiyear effort to improve the academic performance and the learning environment in participating schools.
TLI provides a descriptive model that brings together a set of theories and concepts
along with the tools to implement transformational leadership in a human centered way. The program builds the capacity of faculty and administrators to transform their organizations with
new approaches to leadership and deeper learning experiences for all students and educators.
The staff at TLI recognizes that deep transformational changes cannot be mandated but must be generated from the inside out. Therefore we set an extended period of time (preferably 3 years) to support our partner schools in nurturing the skills and understandings that make such change possible. When we are able to work in person, we meet one full day a month with a leadership team and, ideally, one partial day with the school staff. With virtual learning, we break these times into shorter lessons that fit a school's schedule. We can tailor scheduling to meet school needs.

SPECIFIC TRAINING OFFERED THROUGH THE CENTER FOR TRANSFORMING EDUCATION

Not every school is ready immediately to make the three-year commitment that is part of our
full partnership. To support their efforts in school change, our team can tailor our partnership to
specific aspects of transformational work that allow us to meet the school where it is. Toward this end, we offer specific workshop options such as the following for professional development:
Implementing High Quality Project-Based and Place-Based Learning
Cultivating and implementing Social Emotional Learning throughout the school
Developing Shared Vision: Using Appreciative Inquiry to Create a Compelling Purpose
Implementing a Peer Coaching Model in Your School
Using Design and Systems Thinking to Advance School Transformation
Building a Positive and Connected School Culture
Strengthening Teacher Practice with Reflection: Depth of Knowledge Analysis
Assignment Analysis, Protocols to Examine Student Work and Data
Cultivating Effective Professional Learning Communities
Nurturing Human-Centered Classroom Behavior Management
Building an Ethic of Excellence and Shared Images of Success in Your School
Becoming a Peace Learning Circles (Previously "Tibes") Community
Creating Scenarios to Advance Strategic Plans
Embedding Growth Mindset into Classroom and School-wide Systems
Using a Gradual Release Model to Engage Students and Strengthen Teaching
Teaching for Transfer (Performance-based Tasks): Deeper Learning Mini Units